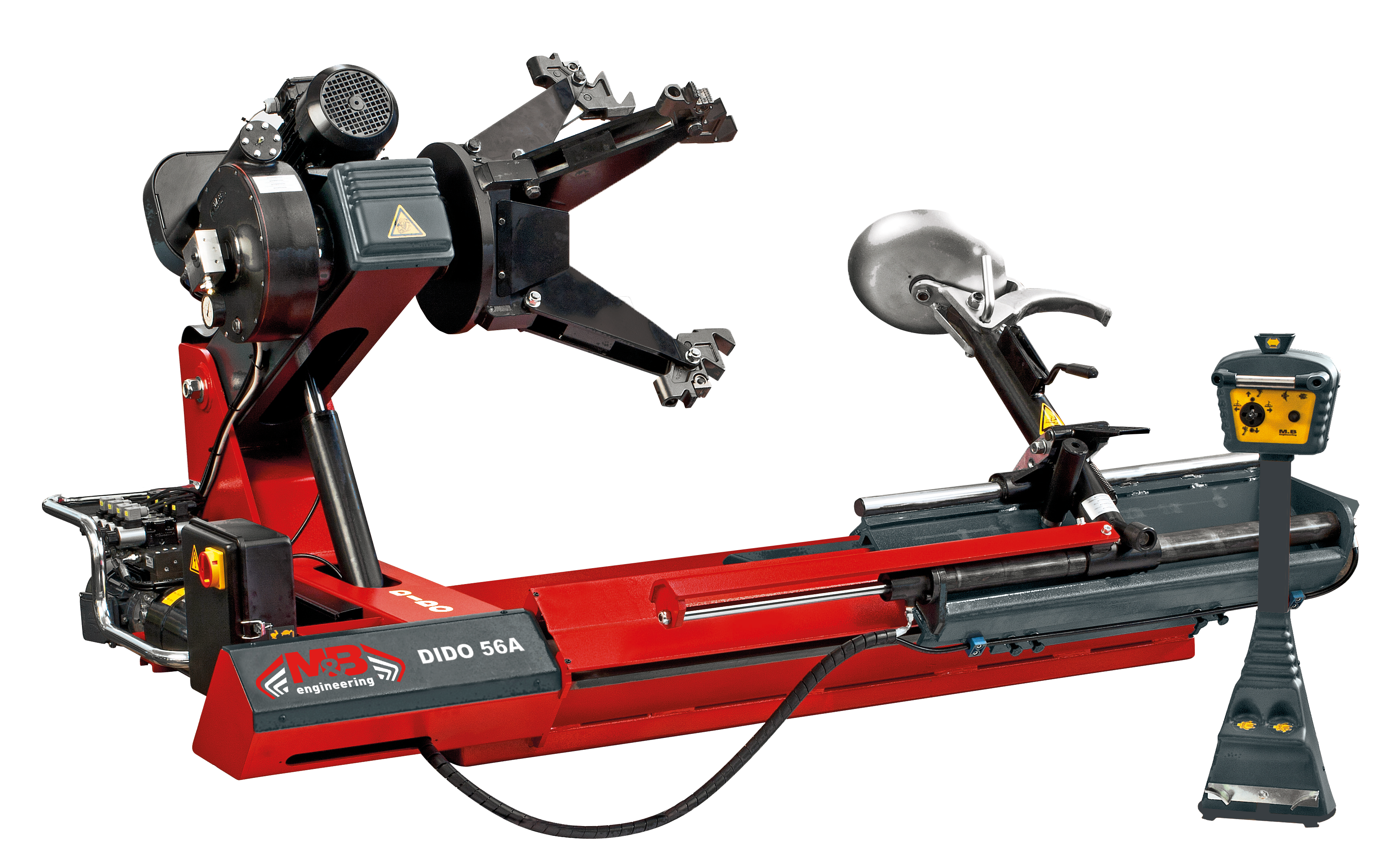 Semi-automatic electro-hydraulic tyre changer with basement, designed for tyres up to 56"of trucks, buses, farming and earth movement machines.
Universal 4-jaw hydraulic self-centering chuck, developed to clamp all types of rims from 14" to 42" (up to 56"using the optional extensions). The jaws has 5 clamping points to ensure an optimal clamping of any type of rim. The spindle has two rotation speeds in both direction. Central hole minimum diameter clamp: 115 mm.
Automatic translational movement left-right of the tool-holder carriage for both version.
The hydraulic distribution is equipped with a valve, which regulates the operating pressure of the chuck. The regulation of the pressure allows to also handle all types of aluminum, alloy and any kind of weak or thin rim.

Tool arm movements: semiautomatic on DIDO 56A (manual lifting and rotation, hydraulic sliding movement) and manual on DIDO 56 (manual lifting, rotation and sliding).
---
STANDARD CONFIGURATION

---
TECHNICAL DATA