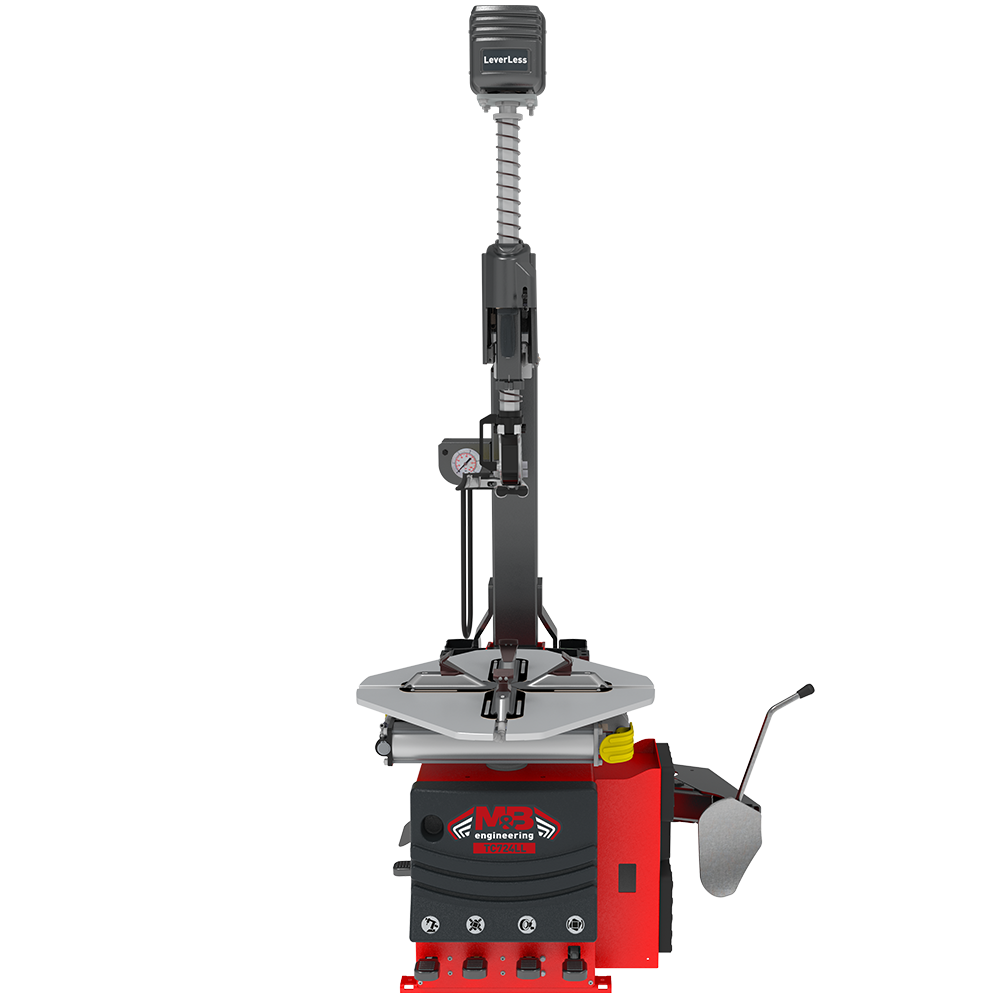 41 mm hexagonal vertical arm with device to minimize tolerances and 60×60 mm horizontal arm to reduce flexures in case of Run-flat tyres. Simultaneous vertical and horizontal arm locking system, vertical arm with spring return. Pneumatic rear tilting post with reinforced base granting the maximum rigidity.
The demounting system is LeverLess with double support to the rim, minimizing any stress to both the operator or the tyre, whilst ensuring maximum safety when handling difficult tyres.
Square turntable with locking capacity up to 27". The square plate rounded at the corners facilitates the disassembly of the second bead. The plate is equipped with a system with opposing jaws and with two cylinders of Ø 80 mm, guarantees an optimal clamping force on all types of rims. Jaws with replaceable tips.
PG version (standard) with the inflation device fitted with a fixed control instrument with graduated gauge and pedal control. Bead breaker with ergonomic arm to operate on wheels of 17" in width.
Removable pedal unit for easy maintenance. Four pedals aligned in the front.
Motor with dual rotation clockwise and counterclockwise and double speed controlled by pedal (7 / 14 rpm).
Motoinverter Version (on request) with in-house produced board. Stepless 0-16 rpm speed variation.
---
STANDARD CONFIGURATION
---
TECHNICAL DATA