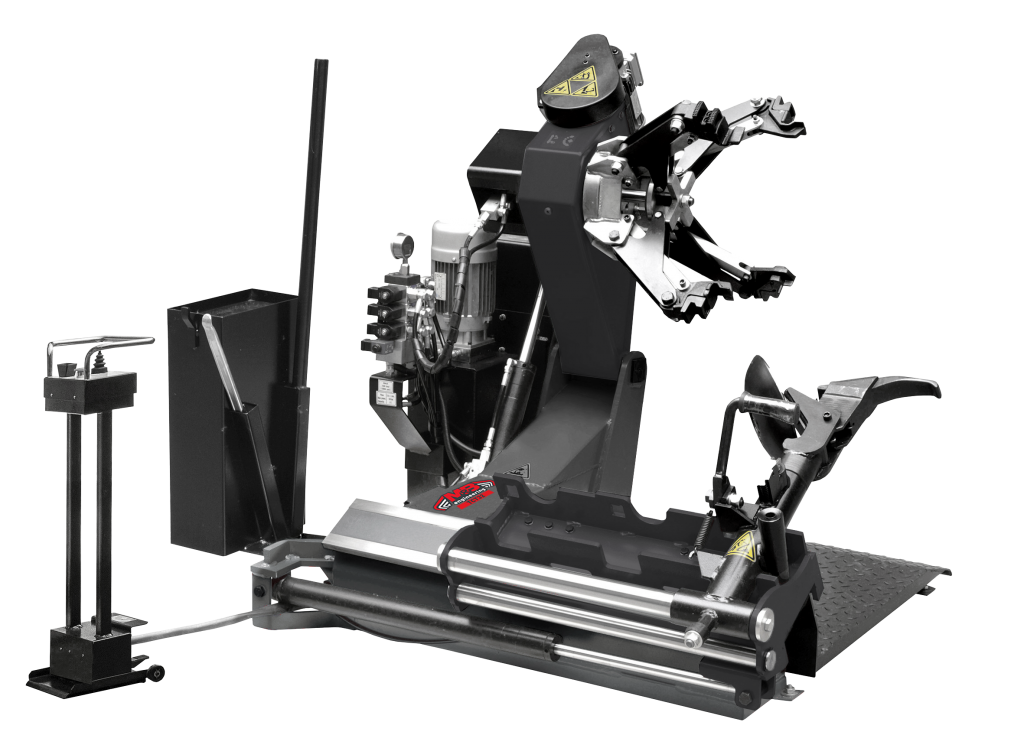 TCT32 is the semi-automatic electro-hydraulic tyre changert, designed for tyres up to 27" of trucks and buses.
Universal 4-jaw hydraulic self-centering chuck, developed to clamp all types of rims from 13" to 27". The jaws has 5 clamping points to ensure an optimal clamping of any type of rim. The chuck has two rotation speeds in both direction. Central hole minimum diameter clamp: 115 mm.
Manual movement of the tool arm on the carriage in three different working position, to ease the demounting and mounting of each type of tyre, increasing the working speed.
Tool arm manual lifting and rotation.
Low voltage transportable hydraulic control unit with anti-crush cable.

---
STANDARD CONFIGURATION

---
TECHNICAL DATA