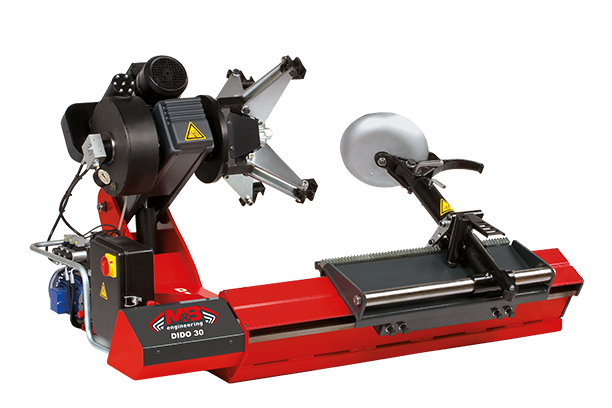 Electro-hydraulic tyre changer, particularly suitable for operating on tubeless, grooved with ring and rim bead from 14" to 30" truck and bus wheels.
The self- centering chuck with 4 jaws works in both directions of rotation and it has hydraulic opening and closing with adjustable pressure. The jaws are planned in such a way to offer you various possibilities of locking rims, in order to be suitable for every shape or different kind of rims, always assuring a perfect locking.
The tool-holder arm has a fast system making the bead removing and extraction operations remarkably easy.
The hydraulic distribution is equipped with a valve, which regulates the operating pressure of the chuck. The regulation of the pressure allows to also handle all types of aluminum, alloy and any kind of weak or thin rim.
---
STANDARD CONFIGURATION

---
TECHNICAL DATA