Ergonomic hand-spin balancer truck wheels, with reduced dimensions and weight, that make it particularly suitable for mobile service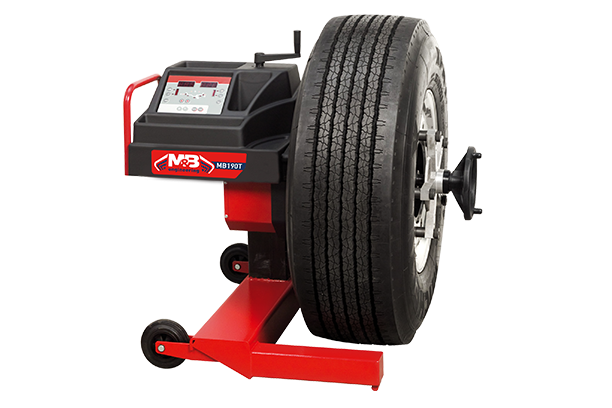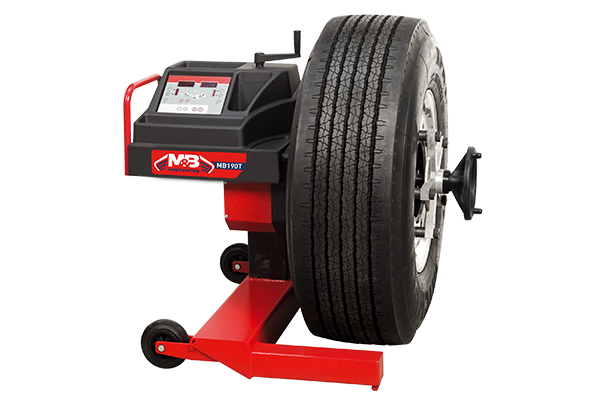 Universal digital hand spin wheel balancer for car, truck and bus wheels, particularly suitable for mobile service. The MB190T is equipped with gauge for automatic distance and diameter measuring with ALU-S function and automatic position repeater of the pre-selected correction planes.
Sistema a manovella che consente di variare l'altezza dell'albero da terra per il carico, il lancio e la frenatura, rendendola adatta anche alle ruote più grandi e riducendo al minimo lo sforzo dell'operatore senza necessità di un sollevatore. 
Ruote e baricentro sono posizionati in modo da facilitare lo spostamento della macchina.
---
STANDARD CONFIGURATION


---
TECHNICAL DATA