La equilibradora digital compacta con funciones innovadoras y de alta precisión


MB330 es la equilibradora digital compacta con calibre automático para una medición correcta de distancia y diámetro y con freno eléctrico para bloquear la rueda y facilitar la aplicación de los contrapesos. MB330 está equipada con Auto Width par adquirir automáticamente la longitud 3D de las llantas de hierro y con software AutoAdaptive para volver a calcular el valor de desquilibrio aceptable de acuerdo con el peso y la geometría de casa rueda.
---
STANDARD CONFIGURATION
---
TECHNICAL DATA

---
The digital compact balancing machine with innovative and high accuracy features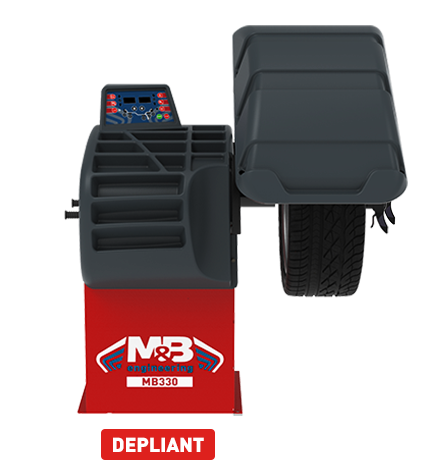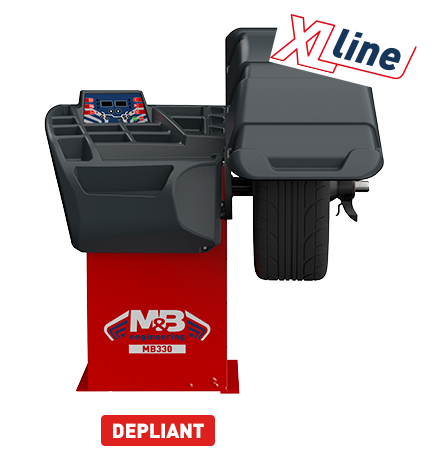 MB330 is the compact balancing machine, equipped with automatic gauge for the automatic measurement of distance and diameter and electric brake to lock the wheel and to ease the application of weights. MB330 wheel balancer is provided with Auto Width to acquire automatically the 3D width of iron rims and with the AutoAdaptive Software to recalculate the acceptable unbalance value according to the weight and dimensions of each wheel.  
---
STANDARD CONFIGURATION
---
TECHNICAL DATA

---
L'equilibratrice digitale compatta con funzioni innovative e di elevata precisione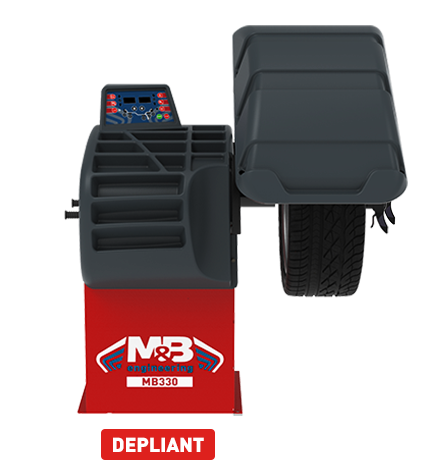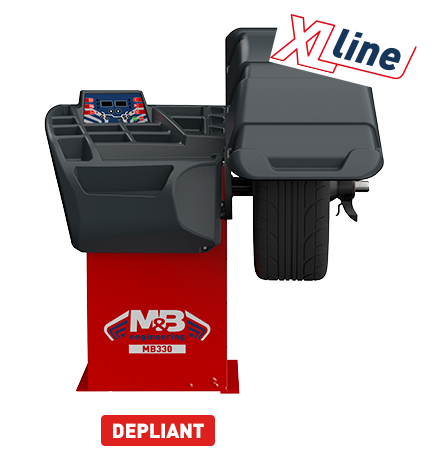 MB330 è l'equilibratrice digitale compatta dotata di calibro automatico per la corretta misurazione di distanza e diametro, e di freno elettrico per bloccare la ruota e agevolare l'applicazione dei pesi. L'equilibratrice è dotata di Auto Width, per acquisire automaticamente la larghezza 3D dei cerchi in ferro e del Software AutoAdaptive per ricalcolare il valore di squilibrio accettabile in base al peso e alle geometria di ogni singola ruota. 
---
STANDARD CONFIGURATION
---
TECHNICAL DATA

---